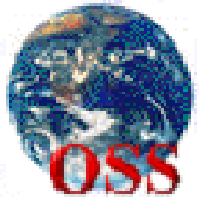 Professional Profile ...

Robert D. Steele
Mr. Robert D. Steele, CEO of OPEN SOURCE SOLUTIONS Inc. (OSS), is a former Marine and national intelligence professional who has specialized in helping governments re-learn the value of open sources. In the process of creating his company, he has created a new industry, the industry of information merchant banking TM and the practice of information arbitrage TM. His company, in partnership with SRA International, offers business intelligence services which rely exclusively on legally and ethically available sources of expertise. His web site, www.oss.net, offers 5,000 pages of professional information about open source intelligence from over 450 international authorities, and includes a training section with eight self-paced lessons, a handbook, and a reader. His two annual training conferences, one in Europe (Brussels, 23-26 March 1998) and one in Washington, D.C. (17-20 May 1998) are unique networking and educational opportunities.
Email: ceo@oss.net

Return to:
Competitor Intelligence
URL: http://www.businessforum.com/oss(01B).html
Revised: July 14, 1999 TAF
© Copyright 1998, 1999 OPEN SOURCE SOLUTIONS, Inc., All Rights Reserved.