Professional Profile ...

Jessica C. McWade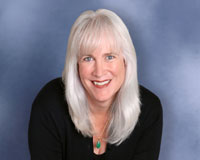 Ms. McWade specializes in leadership and brand strategy, positioning and messaging, writing, and creative services for clients in business, government and the non-profit sectors. She is also a professional facilitator and leadership coach. Her clients include Fortune 500®® corporations, leading colleges and universities as well as non-profit and religious institutions. She has developed brand strategy and messaging systems for over 60 organizations, launched scores of new products, undertaken numerous international initiatives and created many successful marketing, public affairs and community affairs campaigns. She has directed branding and communications initiatives in 12 countries.
She is a frequent public speaker and columnist on leadership, communications and public policy. Her first book, The Five Voices of Leadership, will be published in late 2004.
Ms. McWade is past president of the World Affairs Council of Boston and a member of The Council on Foreign Relations. She serves on the Boards of the National Conference for Community & Justice as well as the Creative Economy Council, where she is a founding member. She was appointed a Fellow to the Salzburg Seminar (Austria), served as a British-American Fellow (Northern Ireland) and was a member of the LEADBoston Program Class of 1995. She is listed in Who's Who in America and Who's Who among American Women. Ms. McWade has also been named one of Boston's Ten Outstanding Young Leaders.
She is a Commander in the U.S. Naval Reserve, having undertaken numerous public affairs assignments for the Navy as well as the Departments of Defense and State throughout Europe and the Far East. Ms. McWade was awarded the Navy Commendation Medal, twice received the Navy Achievement Medal and also received the Navy's Twice a Citizen Award.
Ms. McWade was graduated from Boston University (B.S., Journalism), New York University (M.B.A.) and Harvard University's Kennedy School of Government (M.P.A.). She also attended The Stockholm School of Economics in Sweden under an International Management Program Fellowship. She was also graduated from BankBoston's Loan Officer Development Program, and served there as a commercial banker.
Ms. McWade studied Shakespeare at St. John's College in Santa Fe and writing at the University of Iowa's Writers' Workshop as well as the University of Wisconsin's Writers' Institute. She has also participated in the Socrates Seminar at the Aspen Institute.
Ms. McWade can be contacted at:

McWade Group Inc.
10 Maple Ridge Drive
Burlington, Massachusetts 01803
781.273.3065
Email: jmcwade@mcwadegroup.com

Return to:


Words Are Assets Too


The Brand Played On!
URL: http://www.businessforum.com/McWade_B.html
Revised: December 17, 2003 TAF
© Copyright 2003 Jessica C. McWade / McWade Group Inc., All Rights Reserved